About the Yellowknife Community Foundation
The Yellowknife Community Foundation was formed in 1993 to provide interested individuals and organizations with a means of supporting projects in our community for the enduring future. It embodies a simple concept – that people working together can make a difference.
Our mission is to enhance the quality of life of the citizens of Yellowknife, and the surrounding area by: identifying and addressing current and anticipated community needs; and, raising, managing, and distributing money from donated funds to meet those needs.
Our goal is to make sure donations have a lasting impact. Using our Investment Policy we steward funds under our administration, hoping they will grow and continue to have an impact long after the original gift is made.
The Foundation is not dedicated to any specific area of support. In carrying out our mission to identify and address community needs, grants are made to local registered charities in support of projects which: advance the welfare of the needy and alleviate human suffering and poverty: assist and promote arts and cultural activities, sport, recreation and community development; advance education; assist and advance the provision of medical services; and assist and advance other community activities or facilities of a charitable nature.
The Foundation is administered by a Board of Directors of respected community leaders who are appointed by a committee of community representatives. This leads to nominations from a cross-section of community interests so the appointed Board members will always have the needs of the community at heart. The Board of Directors publishes an annual report to provide the community at large with an update on its activities. The Foundation is a member of Community Foundations of Canada.
There are many ways of giving to the Yellowknife Community Foundation. You can give through: an outright gift of money, a pledge of financial support over a period of years, a dedicated life insurance policy, a bequest in your Will, the transfer of an existing fund, or the offering of real estate or other property for conversion into the investment fund.
Donations to the Foundation are eligible deductions for Income Tax purposes. You can contribute to the Yellowknife Community Fund, which the Board uses to target areas of significant need in the community, or you can arrange to set up your donation as a separate fund in your name or in the name of someone you wish to be remembered. You may also designate the grants from your gift to a particular field of interest within the Foundation's mission.
Your gift will enable the Yellowknife Community Foundation to grant monies in support of many worthwhile local causes. We invite you to share in this effort to make a lasting donation to the well-being of our community. For more information, please phone or write to us. We can advise you on how to make your gift work best for you and for the community.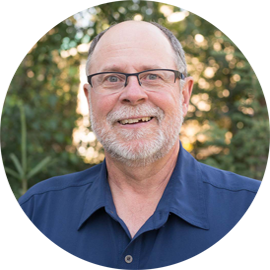 Born in Hamilton Ontario and educated in London Ontario (Fanshawe College), Robin is a long-term resident of Yellowknife moving here in 1978 to work for Stanton Yellowknife Hospital in the Medical Laboratory. He has been married for over 34 years to Colleen and together they have raised two adult sons.
Professionally, Robin has worked all his career with the Stanton Territorial Health Authority. He started as a Medical Laboratory Technologist and later became the Manager of Diagnostic and Therapeutic Services.  During this time Robin served as a Director at large on the Canadian Society of Transfusion Medicine board.
Robin retired after 34 years in the fall of 2012 from the Stanton Territorial Health Authority from the position of Director of Operations. 
Robin has been actively involved for over 25 years in short speed skating at the local, territorial, national and international level. He has served terms on both the Yellowknife Speed Skating Club as the Coach Coordinator and the NWT Amateur Speed Skating Association as the Coach/Officials Coordinator. Robin currently is a certified Level 2 coach and Level 3 Referee. 
Robin enjoys playing hockey, snowshoeing, cycling, fishing and gardening.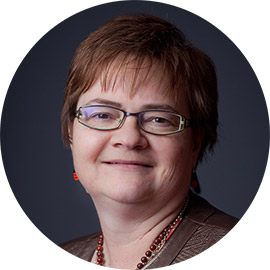 Elaine Keenan Bengts has lived in Yellowknife, Northwest Territories since 1970 where she attended St. Patrick High School from grades 7 through 12. After high school she attended the University of Alberta where she obtained her Bachelor of Arts in 1979 and her LLB in 1982.  Elaine has spent her entire career in Yellowknife, originally with the firm of Searle, Richard Kingsmill before launching her own firm in 1988 under the name of Keenan Bengts Law Office, focussing largely on family law. In 1997, she was appointed as the Northwest Territories= first Information and Privacy Commissioner and in 1999 she received a separate appointment from the Government of the newly formed Nunavut to act as their Information and Privacy Commissioner as well. In January, 2015, Elaine closed her family law practice to concentrate fully on her role as Information and Privacy Commissioner for the two Northern Territories. In addition to her roles as lawyer and Information and Privacy Commissioner, Elaine is very active in the community and is well known in Yellowknife for her work with children's sport.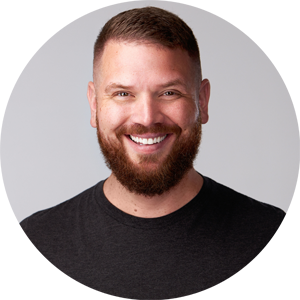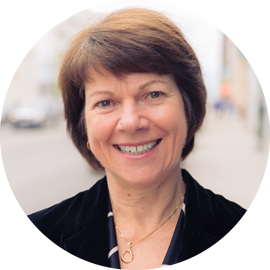 Director, Technology Service Centre – Education: Bachelor of Commerce, Queen's University; Masters Certification in Project Management.
Laurie joined the Technology Service Centre (TSC) in January 2008 as Manager of Client Services and has fulfilled the Director's role since January 2009. Prior to joining the GNWT, Laurie had 20 years' experience in Information Technology and Project Management at Bell Canada. She has significant experience in systems development, project management and process development. Laurie was directly involved in leading-edge digital telecommunications and broadband solutions for residential and business customers in southern Ontario.
During her tenure at TSC, Laurie has overseen the ongoing expansion of the GNWT municipal, territorial and internet networks across the NWT, as well as the evolution of desktop, telecom and mobile technology to approximately 5000 Government, Agency and Board staff. The Division works closely with all GNWT departments to deploy and support core applications and programs for internal staff and NWT residents. The TSC has partnered on major initiatives including Devolution, Mackenzie Valley Fiber Link, the new Stanton Hospital and strategic Departmental amalgamations.
In addition to the Yellowknife Community Foundation, Laurie volunteers for many community events and enjoys exploring all that the north has to offer.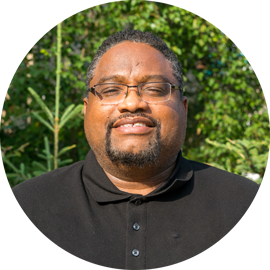 Jason moves to Yellowknife in 2014. An Industrial Engineer by profession with over 25 years, Jason has worked in Asia, Europe, New Zealand and North America, in mining, manufacturing and engineering consulting. Jason is currently the CEO at the Yellowknives Dene First Nation. He enjoys travelling with his family and volunteering.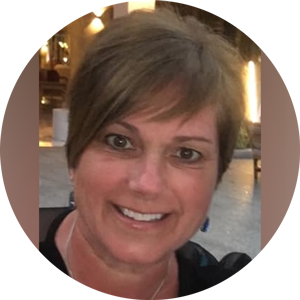 Originally from Ontario, Marta moved to Yellowknife in 1991. She is married and has two adult children who were born and raised in Yellowknife. 
Educated in Ontario in Computer Science and Systems Development, her 35 year career with various private and public organizations has provided her with a variety of experiences in the Information Technology and Information Management field. During her career, she held management and leadership positions in a variety of sectors and attained certifications in Change Management and Project Management. Prior to retiring in 2020, she was the Director of Informatics and Health Technology with the Northwest Territories Health and Social Services Authority.
Marta enjoys the outdoors, travelling and she is a competitive curler. In her spare time she volunteers for various local groups and is delighted to join the Yellowknife Community Foundation and its work to enhance the quality of life for the citizens of Yellowknife.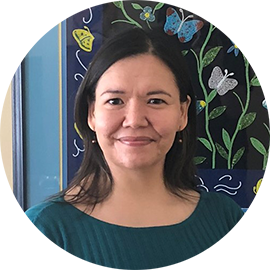 Stephanie Carter is a lifelong northerner who had lived and worked in the NWT and Nunavut. Stephanie has enjoyed working in the NWT and Nunavut in various roles. The roles included supporting management as a Comptroller for Nunavut Legal Aid, overseeing the non-profit programs and services as a Chief Administration Officer for Deline Land Corporation and finally providing assurance and consulting services to senior management in her current role of Manager, Internal Audit for the GNWT.
Stephanie's educational background includes a bachelor's degree in Management from the University of Lethbridge and an MBA in Leadership and Executive Management from the Royal Roads University. Stephanie is also a Certified Internal Auditor, Certified Fraud Examiner and Certified Government Auditing Professional. She is currently taking part-time classes to obtain a certificate in Adult Education from Aurora College.
Stephanie enjoys learning new things, spending time with her family, and participating in community events. Stephanie wanted to get involved in the community and was happy to join the YKCF. Stephanie believes in the YKCF mission of "improving the quality of life in our community."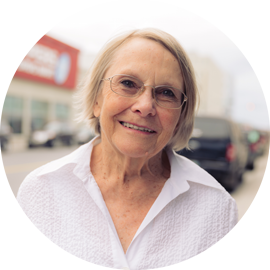 Born and educated in Australia where she worked as a child clinical psychologist, Bronwyn came to Canada in 1968.  With her husband, Andy Langford, she has made Yellowknife her home since 1978.
First hired to come north as Supervisor of Special Education with the Department of Education, she subsequently held a variety of positions with Health and Social Services, Education, Culture and Employment and Justice, most recently as Deputy Minister of Justice.  On her retirement Bronwyn was appointed as a Commissioner with the Human Rights Commission, and spends much of her other time on projects related to anti-poverty, early childhood development and safe schools.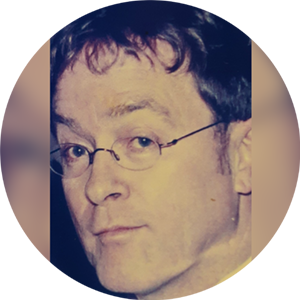 Scott Marsden holds a Ph.D. from the Faculty of Education; Art Education at the University of Victoria, an M.F.A. from York University and is an Associate of the OCAD University.
Scott founded Participatory Art and Engagement Specialists, a group focusing on the research and development of dialogue-based art practices. Scott has volunteered with British Columbia Museum Association as Council Member & Chair of the Awards and Advocacy and Programming Committees, was of member of the Board of Directors for the Universities Art Association of Canada. Scott has held various positions in Art Galleries and Museums across Canada including Executive Director at the Haida Gwaii Museum and Curator at The Reach Gallery Museum both in British Columbia and Gallery Director/Curator at the Yukon Arts Centre in Whitehorse, Yukon.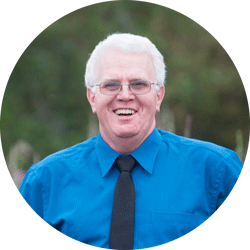 Ian Legaree and his wife Shawna Lampi-Legaree moved to the Northwest Territories in 1984.  He is one of the originating members of the Yellowknife Community Foundation.  Other volunteer contributions include coaching swimming for nearly 15 years, the Arctic Winter Games and various mentorship projects. He was awarded the Paul Harris Fellowship by the Rotary Club of Yellowknife in 2007. Ian is a graduate of the University of Waterloo and Confederation College and is the Director of Sport, Recreation and Youth for the Government of the Northwest Territories.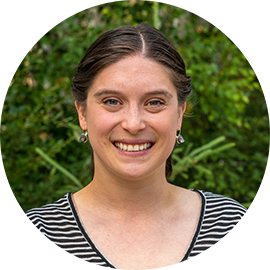 Sophie moved to the Northwest Territories in 2016, first living in Fort Liard and then eventually moving to Yellowknife in 2018. Sophie is a graduate from the University of Guelph, soon starting her Masters at the University of Saskatchewan studying Governance and Entrepreneurship in Northern and Indigenous Areas. Before becoming Executive Director in 2021, she worked as the Youth Resiliency Program Officer for the Duke of Edinburgh's International Award. Sophie loves to be outside, spending time with family and friends and discovering different parts of Canada's North!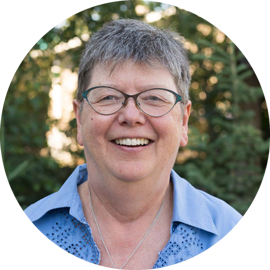 Rosella has called Yellowknife home since 1980. Over the years, she has worked for communications and graphics firms, and for a variety of non profit organizations. She has also volunteered for organizations including Folk on the Rocks, the Yellowknife Garden Collective, Meals on Wheels. When not working, Rosella enjoys walking local trails with her dog. Rosella came to the Yellowknife Community Foundation in 2010 as a part-time Executive Director and in 2021 began her role as Staff Advisor. Rosella is committed to helping the organization grow and continue to make a positive impact on the lives of Yellowknifers.
Subscribe To Our Newsletter
Our quarterly newsletter shares highlights from our community involvement, ways you can get involved with the Foundation and when our grants and scholarships are open for application. Subscribe today (don't worry, we won't share your email with anyone and you can remove yourself at any time)!