Recognizing our
legacy donors

and families for their generous support.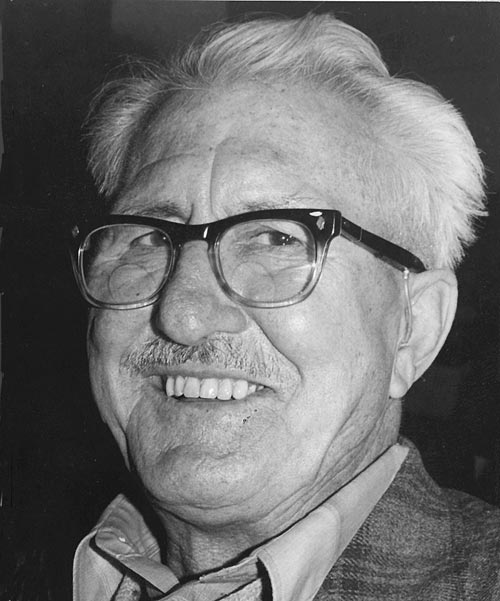 Ed Baker was born on the family farm at Dean Lake, Ontario in 1907. He inherited that farm, but took up mining to make ends meet. When World War II broke out, Ed was quick to join up, because as he said, "I got up from underground and into the fresh air". After his discharge, he worked at various mine and surveying jobs, finally ending up at Con Mine in Yellowknife in 1946 where he worked until he retired in 1972. Ed's wife Margaret passed away in 1967.
Ed was the first person to take up residence in Northern United Place. The top corner apartment looked over towards Con Mine. That was Ed's choice to which Reverend Ormiston responded, "You want that one Ed, you got it." While living in Northern United Place, Ed established a seniors' workshop in its basement. His generosity was such that he donated all the machines, paid rent on the rooms, even got jobs for some of the woodworkers.
In June of 1990, Ed moved into Aven Manor. Cathy Praamsa was director of the facility at the time. Her name will forever be linked with Ed Baker's in the story of how our community centre came into being. Cathy purchased braces for Ed for which he jokingly paid with a $100,000 cheque. Naturally, he explained his real wish – to launch a fund-raising drive for a new seniors recreation centre. Ultimately $650,000 was raised to build the Ed Baker Centre at AVENS – a Community for Seniors.
Ed Baker was also one of the first donors to the Yellowknife Community Fund. His precious gift of $10,000 in 1995 was the first large donation received by the Foundation. It was invested and has grown over the years to help support many of the charitable projects funded by YCF.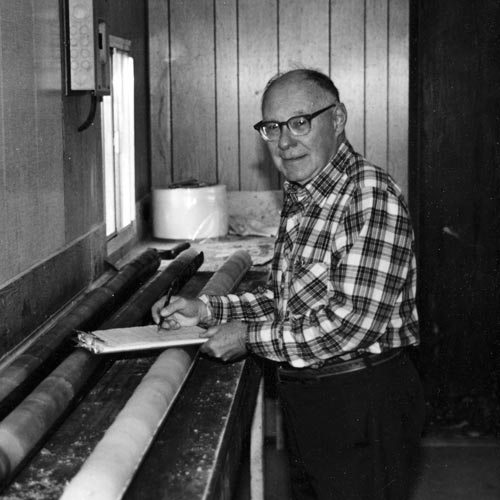 Don Hurd, geologist and resident of Yellowknife in the 1940s died in 2003 at the age of 77. The love he had for the north and its people will continue to contribute to the north for many years to come thanks to generous bequest made to the Yellowknife Community Foundation in his will.
Don Hurd first came to Yellowknife in 1945 to join the Geological Survey of Canada. He returned to become the geologist at the "Con" mine but was forced to resign due to his mother's deteriorating health in Hamilton.
He may have left the north, but the north did not leave him. When Yellowknife celebrated its 50th anniversary in 1984, Don brought his wife, Alice to Yellowknife to "see and feel" the north. Alice Hurd promptly "fell in love" with the community and its friendly people.
Don and Alice returned to the north frequently for work and pleasure. They paddled the lakes near Yellowknife and overnighted in many locations that were exploration sites where Don had worked during his time in the north. They also visited Bathurst Inlet Lodge, Kugluktuk and Holman, areas where Don had completed geological mapping projects.
In 1972 Mr. Hurd became a consulting geologist, which took him around the world and back to the NWT. Over the years, he continued to quietly show his love for the north. Don was a regular contributor to the Yellowknife Community Foundation, donating thousands of dollars over the course of several years. He was a very generous, but quiet man. He did it because he loved the north – he did not want recognition for his generosity."
"Don Hurd's generous bequest will benefit generations and generations of Yellowknifers," noted Tom Hall, Foundation President at the time. "We expect to be able to double or even triple the number and value of the grants made annually by the Foundation. Don Hurd's donation to the Yellowknife Community Foundation was over $1.2 million.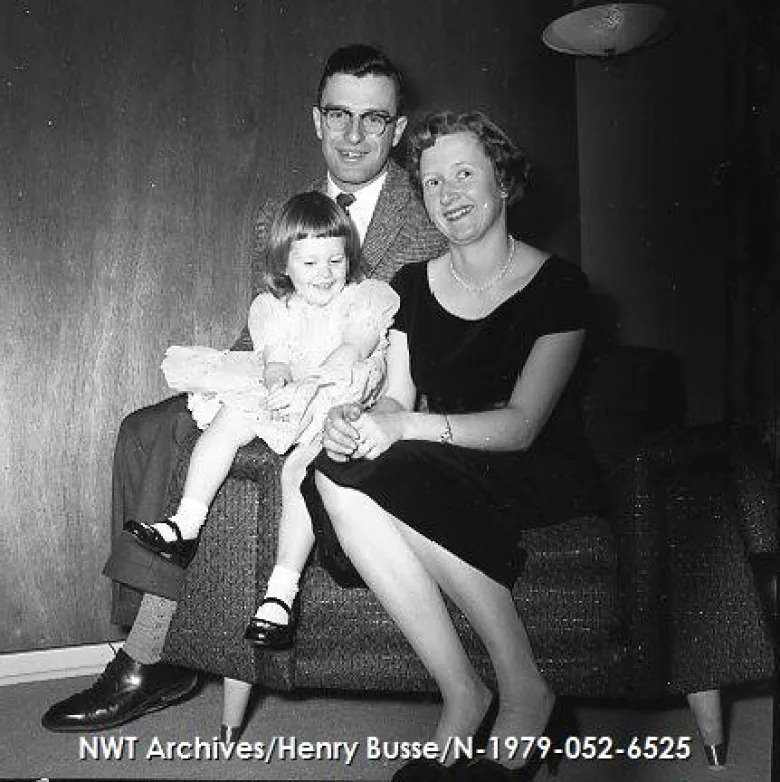 John H. Parker, OC was Commissioner of the Northwest Territories from 1979 to 1989. He also served as Mayor of Yellowknife from 1963 to 1967. Mr. Parker was instrumental in the establishment of responsible government in the NWT. During their time in the north Helen and John Parker were well known for their community work and for the development projects they undertook to help the new Territory grow and prosper.
John, a geological engineer, arrived in Yellowknife in 1954 to work for N W Byrne, a consulting engineer, whose practice he bought in 1963. He was elected to Yellowknife Town Council in 1958. Helen Parker, a social worker, arrived in 1955. She was immediately recruited as a volunteer worker with the Yellowknife Children's Aid Society which was the only welfare agency in the NWT caring for children in need of protection. It operated until the establishment of federal government welfare services in the early 1960's. Together, the Parkers were active community volunteers including the beginning of the United Church and the Overture Concert organization.
In 2016, the Parker's donated $100,000 to the Yellowknife Community Foundation. At the time Mrs. Parker said "It pleases us to know that this donation will be of help to the Yellowknife community which has meant so much to us". Bronwyn Watters, President of the Yellowknife Community Foundation (in 2016) said "Commissioner and Mrs. Parker were a significant part of the growth and development of our City and the Northwest Territories. This donation represents a continuation of that commitment." The Parkers' donation will support charitable works in and around Yellowknife for many years to come.